Home
History
VNA Events
Links
Contact Us

Click here for VNA Tulsa
Flu Shot Dates & Times 2004!
You must have the RealPlayer to view the music video. To download a free version, click here now!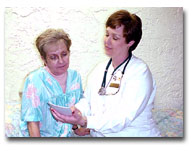 Thank you for visiting the website of the Visiting Nurse Association of Tulsa (VNA) and for
wanting to learn more about us.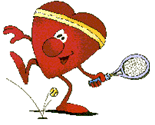 Now Offering Cholestrol Screenings! Click here for a schedule to find a location near you!

Click here to view our
"A Friend Right Here" music video
Must have the RealPlayer to view video.
Click here to download free.
Mission Statement
To be providers of the highest quality and ethical health care to the community through its Private Care Nursing Program, Wellness/Education Program, and Home Health Care Services funded by the United Way.
Mission Philosophies
Treat all with respect and dignity. Assist clients, the community and its citizens to obtain and maintain optimum health and independence by providing a wide range of services to meet any individual's level of need. Hire and develop a caring, diverse workforce. Maintain a friendly
viable and stable organization.
Brief Introduction
Since 1981, the VNA has served over 7,500 clients with personal care, over 8,600 clients with home health, and over 275,000 clients with Wellness services.
A Board of Directors consisting of private citizens governs VNA. A Professional advisory committee composed of medical and health care professions, advises the Board of Directors concerning medical policies and procedures.
The VNA provides services to all persons regardless of lifestyle, race, sex, age, religion or disabilities.
Licensing
The VNA of Tulsa is licensed in the State of Oklahoma.
Membership
The agency is a member of the Visiting Nurse Association of America (VNAA)
United Way Affiliation
The Visiting Nurse Association of Tulsa is a United Way affiliated agency.
The Heart of Home Health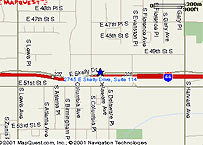 We are located at 2745 E. Skelly Dr.
Suite 114 (north access road of I-44 between Harvard & Lewis)
For a larger version of the map, click here.